Maxima Castor 927 - Pre Mix 2 Stroke Oil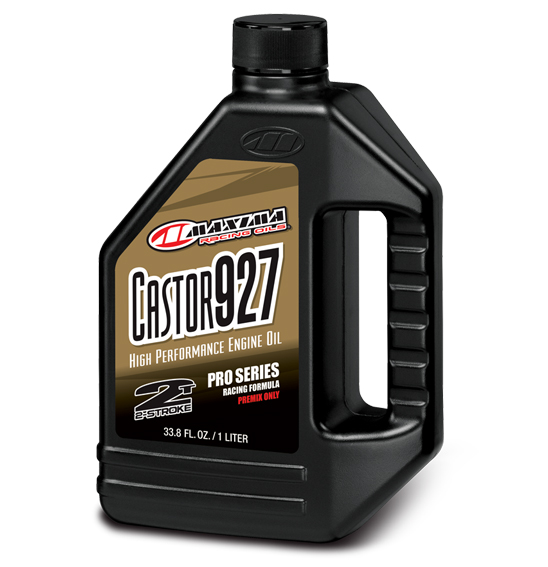 Castor based, ester-fortified 2-stroke engine oil designed to ensure maximum performance while providing maximum protection under the most severe conditions. Carbonization and vaporization resistant formulation combines surface-active esters with a highly-refined castor oil to provide excellent film thickness and surface tenacity, protecting cylinder walls, journals and other critical areas. Proprietary ash-free additive system keeps your engine running clean and free of gum formation, corrosion and deposits.
Recommended PreMix Ratios:
50-80cc (24-32:1) | 125cc (24-40:1) | 250cc (24-40:1) | 500cc and up (32-60:1)
Caution:
Not intended for use in oil injection systems. When blending with alcohol it normally requires more oil. Care must be exercised when blending with low specific gravity (below 0.730) race gasoline or aviation fuels and in temperatures below 35ºF as separation may occur. Separation may also occur in alcohol containing a high percentage of nitromethane. Check before using.