Bathurst 90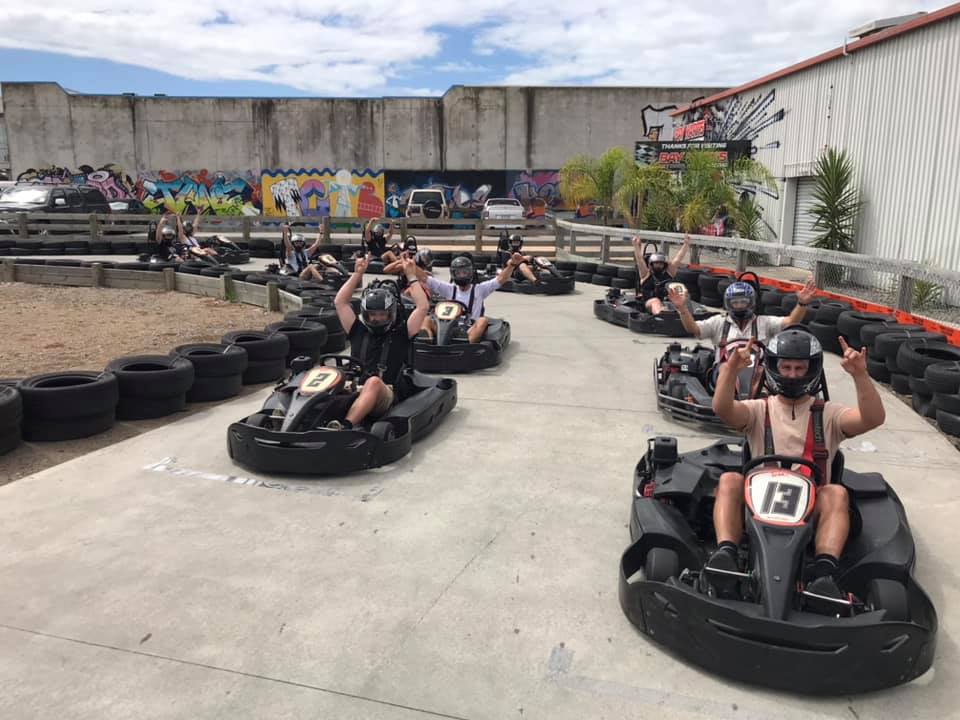 Varighed: 75 Minutter (Ca.)
Produkt kode: Bathurst-90
New Format for 2022

Always improving, Bay Karts has tweaked our Bathurst's to be even better.
The B90 is now time certain at 45 minutes. Be the team to do the most laps in this time and win. But you still have to do a minimum of 5 driver changes!
Time certain racing makes it easier for teams to strategise their driver changes and not get caught short at the end of the race.
(Usually 90 laps can easily be completed in 45 mins. In the case of a wet track, slow drivers or lots of penalties, time certain keeps bookings running on time to avoid other groups being delayed)
The Race in brief:
Driver changes and team strategy play a role in this exciting event.
45 minute endurance relay race

Maximum 3 drivers per team

Suited for groups of 12-30 drivers

Maximum 10 teams

Change drivers 5 times during the race




Each member of winning team receives a Trophy

2nd receive silver medals each and 3rd receive bronze medals each

All Drivers must be 15+ years of age
Terms & Conditions of Booking:

Zero alcohol limit to operate karts Breath tester on site. No alcohol permitted on site before, during or after your booking. Your whole group will be refused entry and all monies forfeited if this rule is breached.




We reserve the right to reschedule your booking in the interest of safety of all drivers.




Karts are a compact vehicle with fixed seats, maximum weight is 120kgs.




All drivers require covered shoes.

Please arrive 30 mins before your scheduled start time for mandatory Drivers Safety Briefing.

Adult sessions and all RACE PACKAGES/EVENTS, all drivers must be 15+ years of age. For drivers between 10 years old - 14 please book a Family Friendly session.

We

do not

recommend wearing your fancy clothes. Our track is 100% OUTSIDE and Go Karts have many mechanical parts that are oiled & greased as part of regular servicing. While we do our absolute best to eliminate this happening, the occasional drop of oil, cloud of dust or rubber from track could soil clothing. We have full overalls available if required. Bay Karts is not liable for soiled clothing.

Kart speed may be lowered for inexperienced drivers or wet weather conditions.

$250 deposit to secure your time slot. Full payment required 21 days prior to your event

Further T&C's including cancellations here: https://baykarts.co.nz/group-booking-tcs
All rides are non refundable, other than for wet weather cancellations. If you have any questions about the above information, please contact our staff.