Super Sprint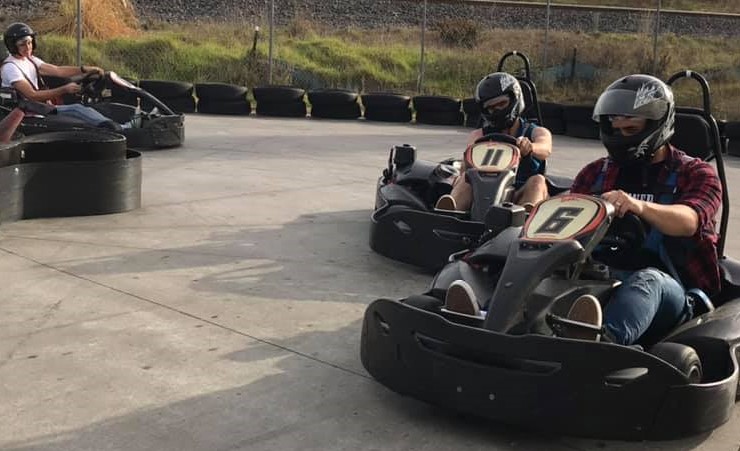 Duration: 60 Minutes (approx.)
Location: Tauranga, Bay of Plenty
Product code: SuperSprint
The Super Sprint is harder & faster than a Grand Prix, has pit stop strategies like a Bathurst, but you only need 6 - 10 drivers to compete.

A lucky dip grid position sees you start the race from a standard green light static start.
First driver to complete 60 laps wins, but there is a catch! You must complete three (3) pit stops, where you come to a complete stop for a pre-determined period of time.
Stop 1 = 30 seconds, Stop 2 = 20 seconds. Stop 3 = 10 seconds.
You choose when during the race you pit. We will show you a "Lap 20" and "Lap 40" sign so drivers have an approximate idea how long the race has to run.
First driver to complete all pit stops & do 60 laps, takes home the coveted Bay Karts 1st Place Trophy. 2nd & third get our customised medals. Every one else just needs to try harder next time!
Fantastic as a stag do or work do, or just a competitive group of friends who want a decent chunk of fast racing!
Maximum track hire time of 1 hour. Safety Briefing & Prize Giving 15 mins, Race of 80 laps will take approx 45 mins non-stop.
Package price of $699.00 for up to 8 drivers.
$87 a head for additional drivers up to a maximum 10 drivers.
All drivers must be at least 15 years old, unless discussed with management prior to booking
We reserve the right to reschedule your booking in the interest of safety of all drivers.

Zero alcohol limit to operate karts Breath tester on site. No alcohol permitted at venue.
Karts are a compact vehicle with fixed seats, maximum weight is 120 kg.
All drivers require covered shoes.
Please arrive 30 mins before your scheduled start time for mandatory Drivers Safety Briefing.