Exclusive Venue Hire 60 mins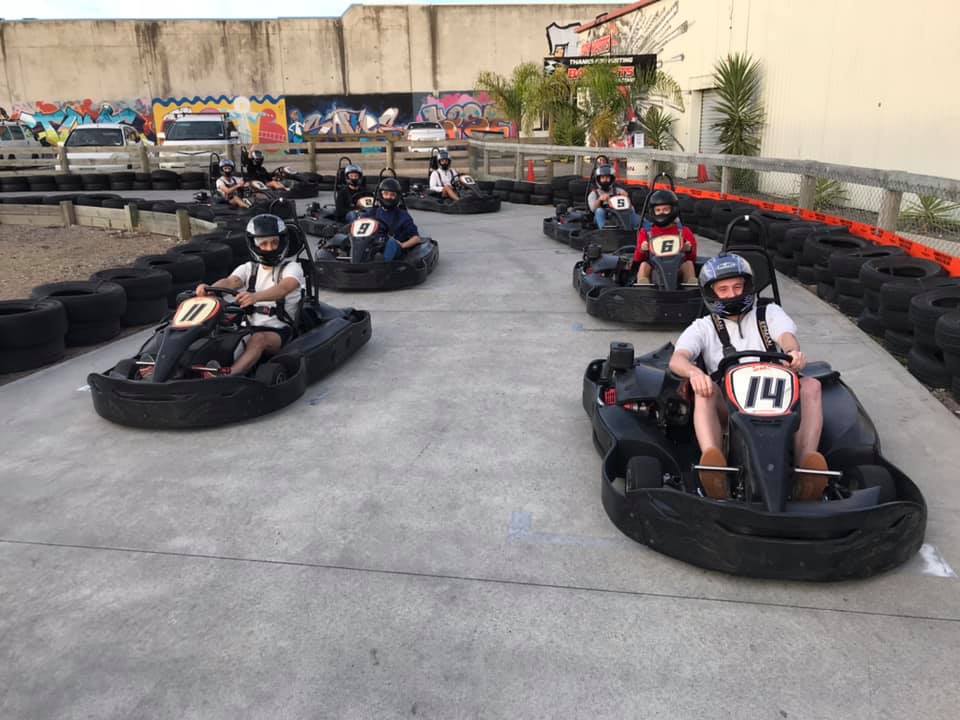 Durata: 60 Minuti (circa)
Luogo: Tauranga, Bay of Plenty
Codice prodotto: HIRE60
Best suited to groups of no more than 10 drivers per 30 mins of booking time (25 mins track time + 5 mins per group to change drivers)

Our viewing area is excellent for hosting birthday parties or family reunions with it's large sun shade and 6 BBQ tables.
Maximum of 10 karts on track at any one time, you can change drivers too.

We do everything we can to help you enjoy the best value entertainment possible. Please note the following:
Zero alcohol limit to operate karts. Breath tester on site. Your whole group will be refused entry and all monies forfeited, if this rule is breached. No alcohol permitted on site before, during or after your booking. This includes the carpark, which has CCTV cameras.
You will be charged for damage to go karts. Rough driving can snap an airbox completely off. You will be charged $50.00 NZD for broken airboxes. We reserve the right to charge for other damage to karts or property as a result of poor driving or contact.
We reserve the right to reschedule or end your booking in the interest of the safety of all drivers.
Karts are a compact vehicle with fixed seats, maximum driver weight is 120kgs.
All drivers require covered, closed-toe shoes. Crocs are not classed as covered, closed-toe shoes.
Please arrive 30 mins before your scheduled start time for mandatory Drivers Safety Briefing.
Casual racing: All drivers in adult karts (270cc) must be 14 years of age or older and taller than 140 cm. NO EXCEPTIONS
Casual racing: Drivers between 10 to 13 years old & taller than 130 cm will drive a Fun Kart (200cc) and must be booked in a Family Friendly session. NO EXCEPTIONS. Adults can also drive fun karts in Family Friendly sessions if they want.
RACE PACKAGES/EVENTS all drivers must be 16+ years of age.
Group Bookings/Race Events: $250 deposit to secure your time slot. Full payment required 21 days prior to your event. Bookings without full payment may lose their booking and deposit.
We do not recommend wearing fancy clothes. Our track is 100% outside and go-karts have mechanical parts that are greased as part of regular servicing. While we do our absolute best to eliminate drivers getting dirty, the occasional drop of oil, cloud of dust or rubber from the track could soil clothing. We have full overalls available if required. Bay Karts is not liable for soiled clothing.
No scarves, loose/baggy clothing or unzipped jackets that could get caught in moving parts.
Kart speed may be lowered for inexperienced drivers or wet weather conditions.
Further T&C's including cancellations here: www.baykarts.co.nz/group-booking-tcs