Exclusive Venue Hire 30 mins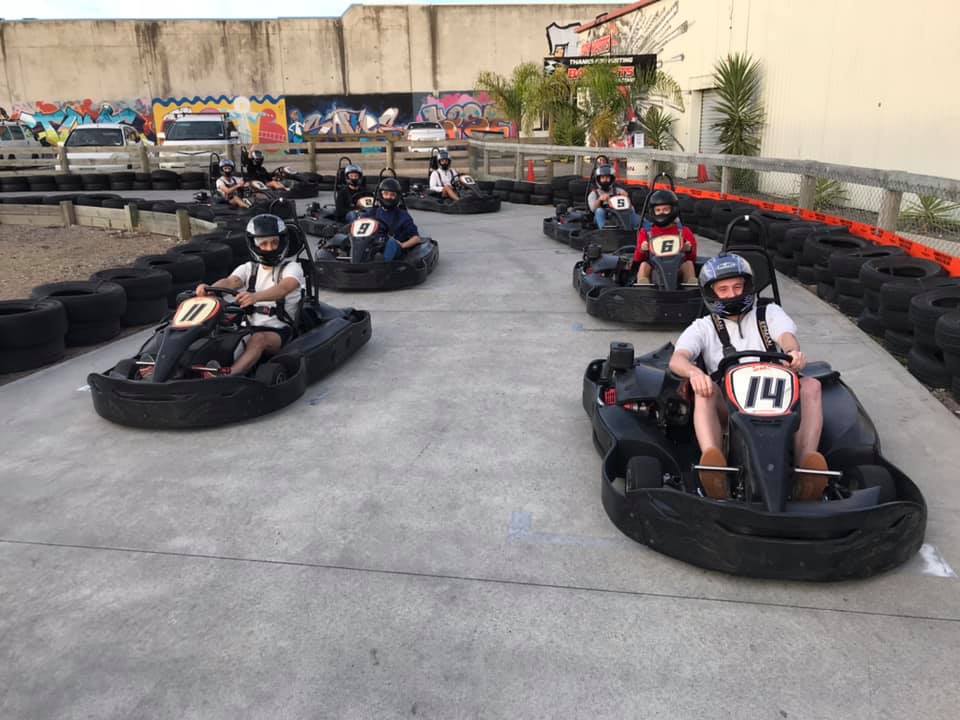 Kesto: 30 Minuutit (noin)
Paikka: Tauranga, Bay of Plenty
Tuotekoodi: HIRE30
If you are a keen racer and don't like to share, this is for you!
Bring up to 10 of your friends and get the track to yourself for 30 mins.
No minimum number, one set price means you can race to your hearts content with just your group.
Track Hire option means you won't be sharing the track with racers that you haven't invited.
Our viewing area is excellent for hosting birthday parties or family reunions with it's large sun shade and 6 BBQ tables.
Maximum of 10 karts on track at any one time, you can change drivers as well. Or be greedy and stay on track for the whole time, if your body will handle it!

We reserve the right to reschedule your booking in the interest of safety of all drivers.
Zero alcohol limit to operate karts Breath tester on site. No alcohol permitted at venue.
Karts are a compact vehicle with fixed seats, recommended maximum weight is 120kgs.
All drivers require covered shoes.
Please arrive THIRTY (30) mins before your scheduled start time for mandatory Drivers Safety Briefing.
We do not recommend wearing your fancy clothes. Our track is 100% OUTSIDE and Go karts have many mechanical parts that are oiled & greased as part of regular servicing. While we do our absolute best to eliminate this happening, the occasional drop of oil, cloud of dust or rubber from track could soil clothing. We have full overalls available if required. Bay Karts is not liable for soiled clothing.
Kart speed may be lowered for inexperienced drivers or wet weather conditions.
All rides are non refundable. If you have any questions about the above information, please contact the Management or staff.