Adult Racing at Bay Karts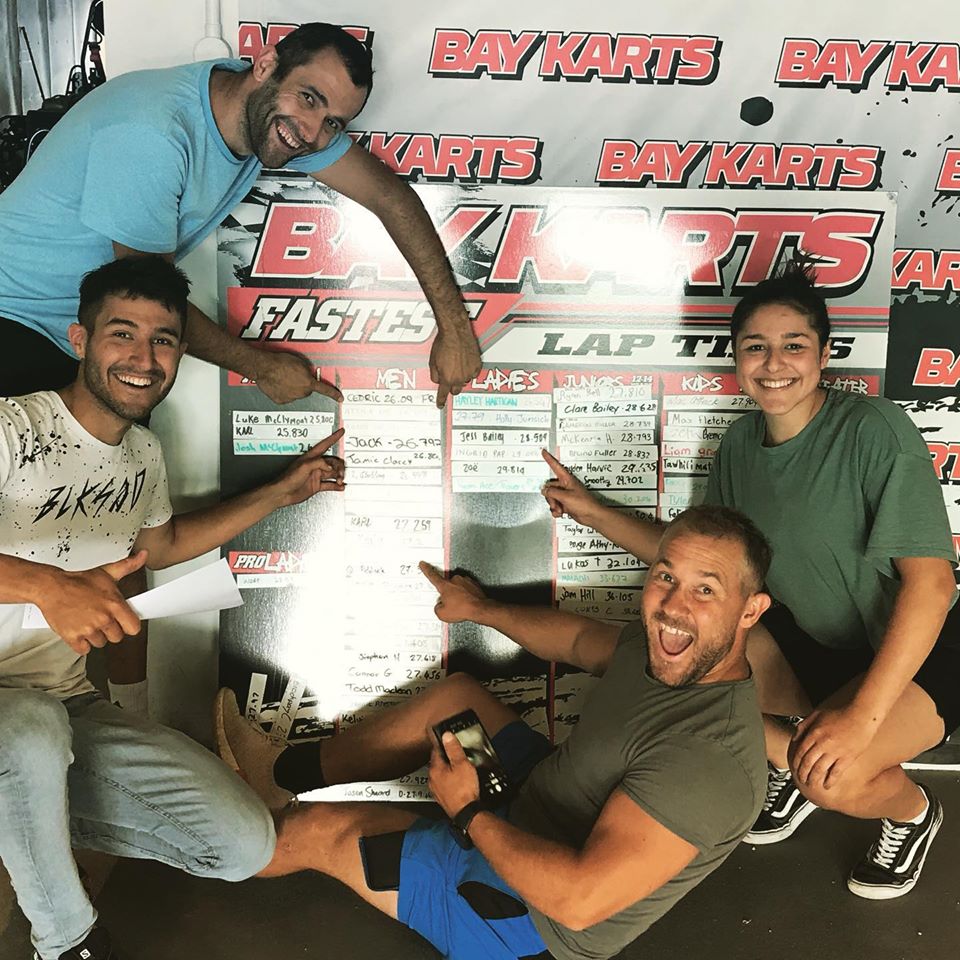 期間: 30 分 (約)
所在地: Tauranga, Bay of Plenty
製品コード: FAST
Join us for an exhilarating session in one of our race karts on our superb outdoor kart racing track in Mount Maunganui.
We do everything we can to help you enjoy the best value entertainment possible. Please note the following:
We accept online bookings for children who are aged between 10 and 14 via our "Family Friendly Sessions".
We reserve the right to reschedule your booking in the interest of safety of all drivers.

Zero alcohol limit to operate karts Breath tester on site. No alcohol permitted at venue.
Karts are a compact vehicle with fixed seats, recommended maximum weight is 120kgs.
All drivers require covered shoes.
Please arrive THIRTY (30) mins before your scheduled start time for mandatory Drivers Safety Briefing.
Adult sessions, all drivers must be 15+ years of age. For drivers between 10 years old - 14 please book a Family Friendly session.
All rides are non refundable, other than for wet weather cancellations. If you have any questions about the above information, please contact the Management or staff.