Adult Racing (270cc)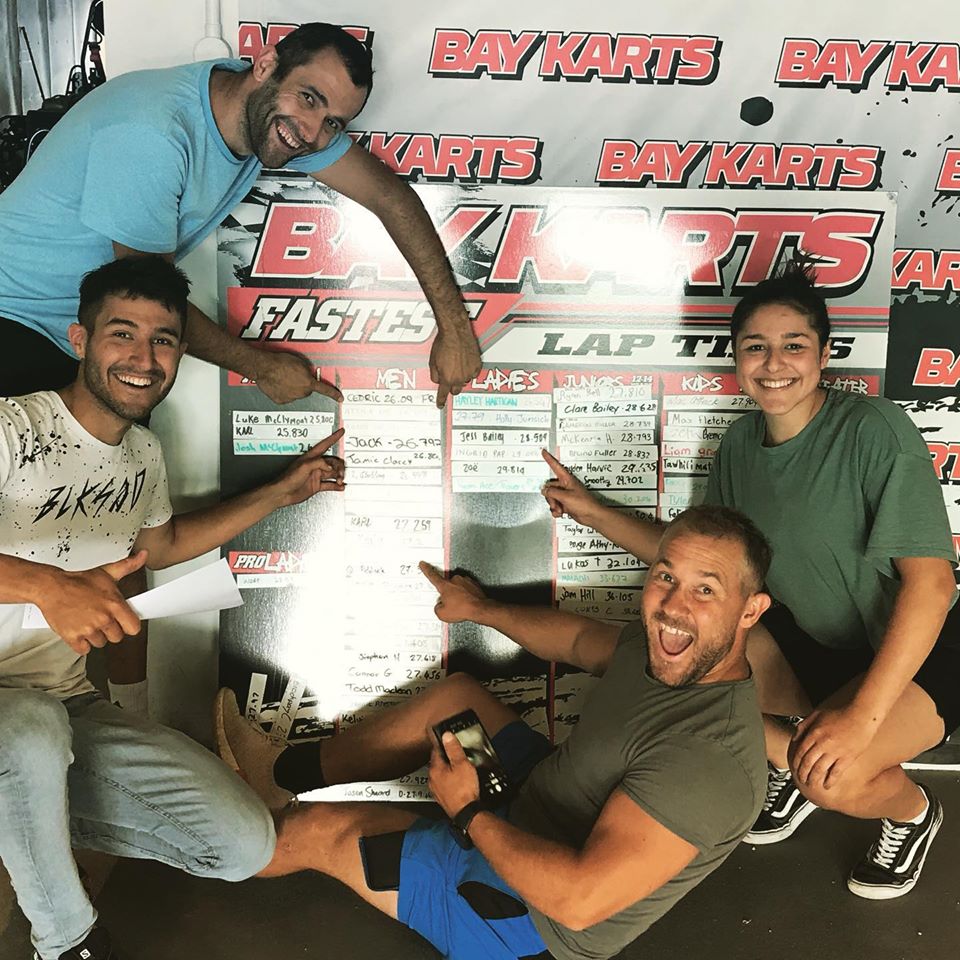 Duração: 30 Minutos (Aproximadamente)
Localização: Tauranga, Bay of Plenty
Código de produto: FAST270
Join us for an exhilarating session in one of our race karts on our superb outdoor kart racing track in Mount Maunganui.

We do everything we can to help you enjoy the best value entertainment possible. Please note the following:
You are booking in an ADULT ONLY session. Social cruisers or novices should book in a Family Friendly Session here: https://baykarts.rezdy.com/397196/family-friendly-racing
Children who are aged between 10 and 14 need to book in our "Family Friendly Sessions".
In a Family Friendly session, adult karts are speed limited.
We reserve the right to reschedule your booking in the interest of safety of all drivers.

Zero alcohol limit to operate karts Breath tester on site. No alcohol permitted at venue.
Karts are a compact vehicle with fixed seats, recommended maximum weight is 120kgs.
All drivers require covered shoes.
Please arrive THIRTY (30) mins before your scheduled start time for mandatory Drivers Safety Briefing.
Adult sessions, all drivers must be 15+ years of age. For drivers between 10 years old - 14 please book a Family Friendly session.
We do not recommend wearing your fancy clothes. Our track is 100% OUTSIDE and Go karts have many mechanical parts that are oiled & greased as part of regular servicing. While we do our absolute best to eliminate this happening, the occasional drop of oil, cloud of dust or rubber from track could soil clothing. We have full overalls available if required. Bay Karts is not liable for soiled clothing.
Kart speed may be lowered for inexperienced drivers or wet weather conditions.
All rides are non refundable, other than for wet weather cancellations. If you have any questions about the above information, please contact the Management or staff.